Hi all, a new year of Balsam clearance with new challenges.
The weather this year has been on our side with low water levels, the lowest I remember seeing around here in 20 years.
Due to the long cold spring I found the Balsam this years was slow to start and we did not start work until the 19th of June.
The upper reaches of the Ystwyth from Trawscoed to the source just above Pont Rhyd Y Groes only took 12 Days of work to cover and all that was found were Isolated patches which must have been from the odd plant missed, usually hiding under some gorse bushes.
The section below Trawscoed which has never been cut before is a different story and we have spent 65 days working on the 1st sweep.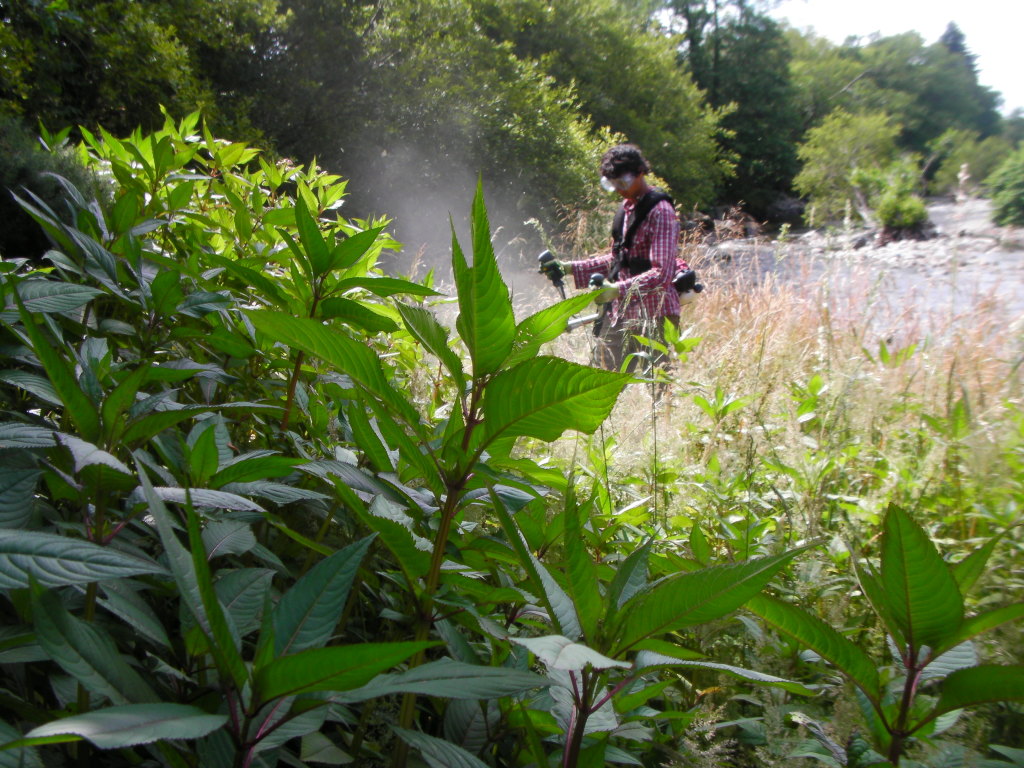 To show how late the plants are flowering all the photos on this blog were taken on the 24th of July.
For the first time ever this summer I have also noticed some plants wilting due to lack of rain.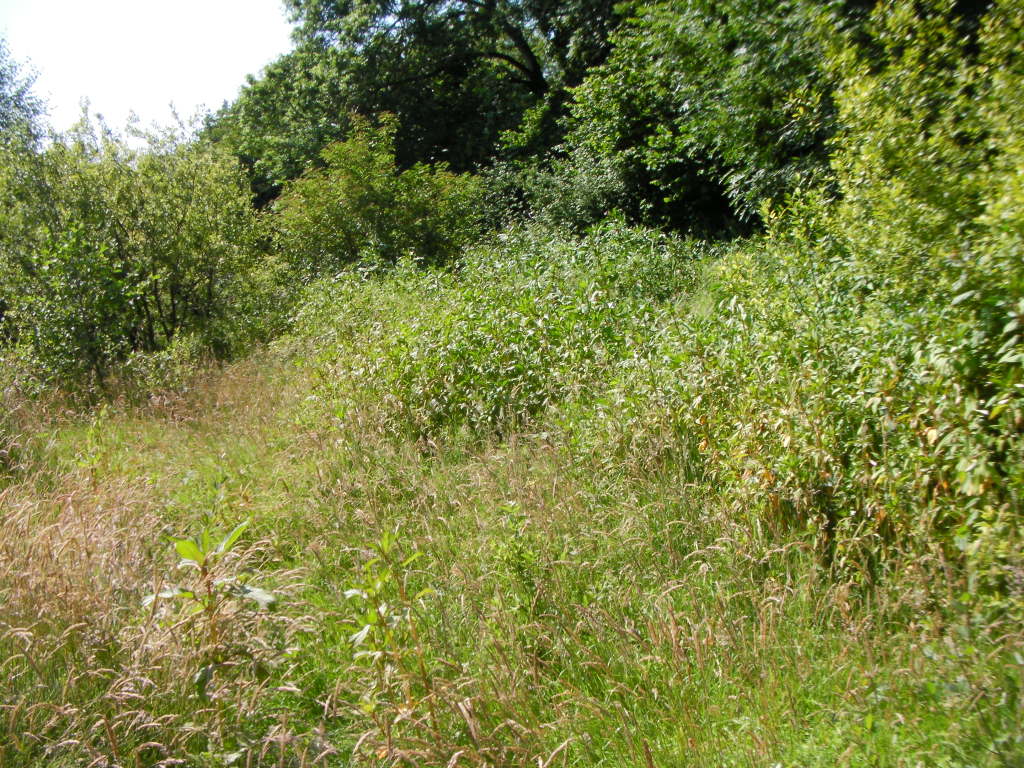 A lot of Balsam was found below Trawscoed this year within large clumps of Japanese Knotweed with meant that every patch had to be hand  weeded so as not the cut the Knotweed with the strimmers.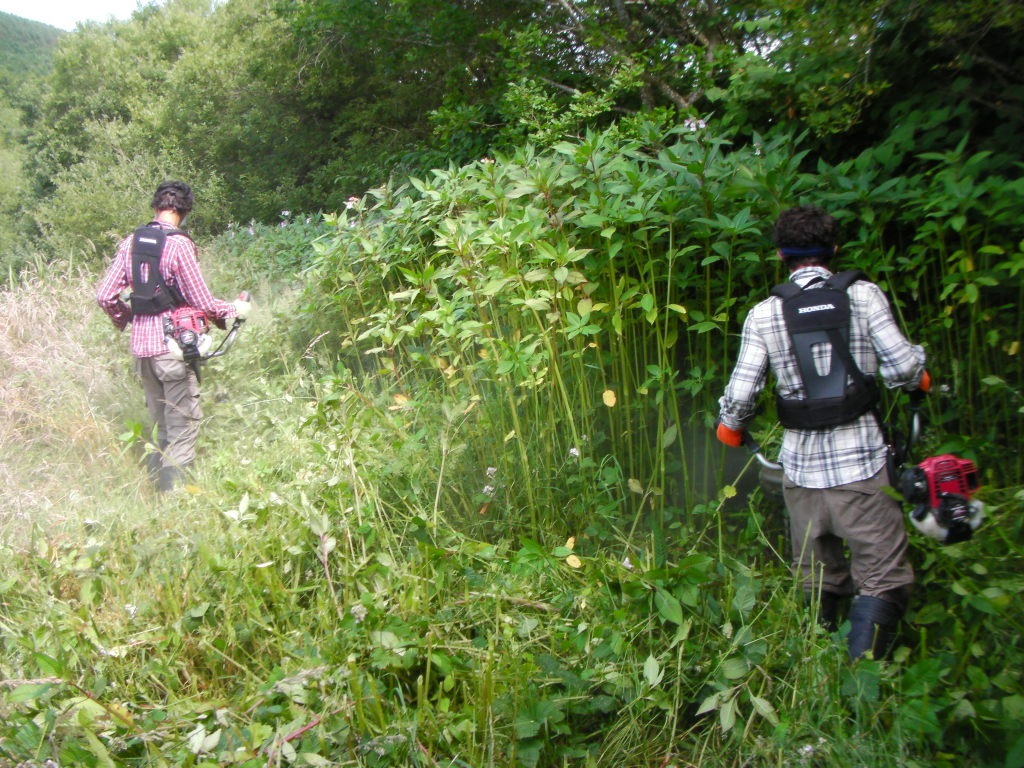 This year I have moved back to the old faithful Honda 4  stroke strimmers.
I find them more reliable , lighter , and more fuel efficient.
We have used the back pack strimmers a bit, but also due to the heat this summer the Honda ones seem to be the best choice.
We will be starting the second sweep of the river on the 12th of August.
All the best to everyone.
Thomas , ELM WALES.