The water levels finally went down enough for us to walk the edges of the river on the second sweep. The picture below shows how high the river has been.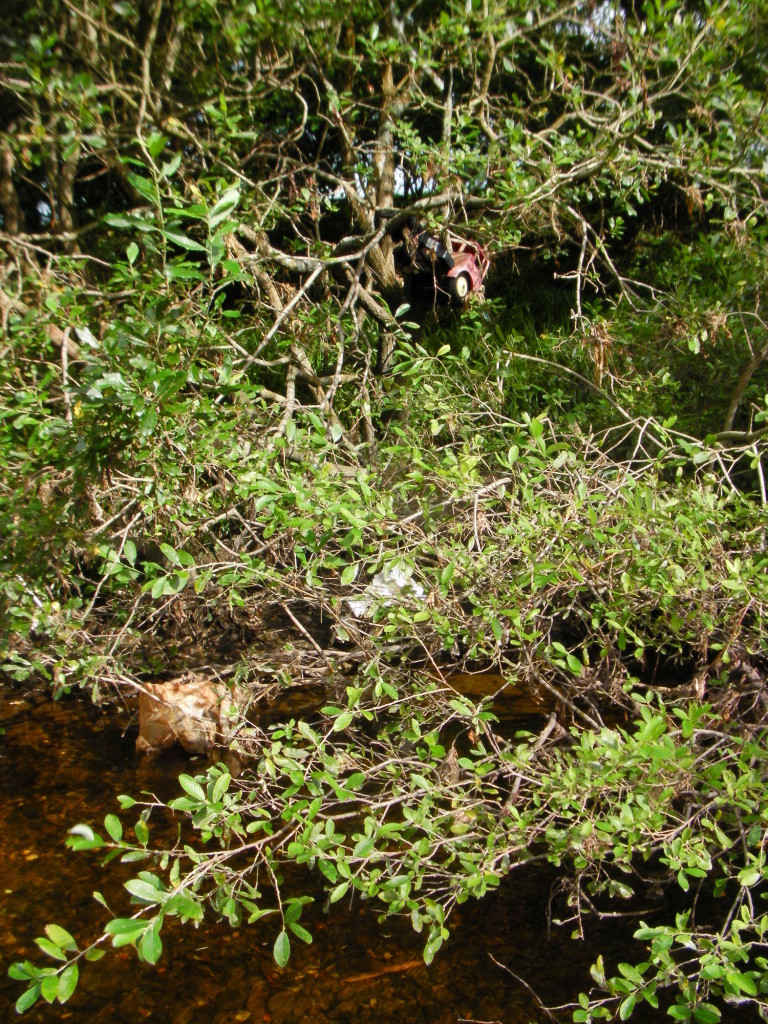 Because there has been less Balsam this year as we have covered this part of the river last year we have been able to do a thorough second sweep.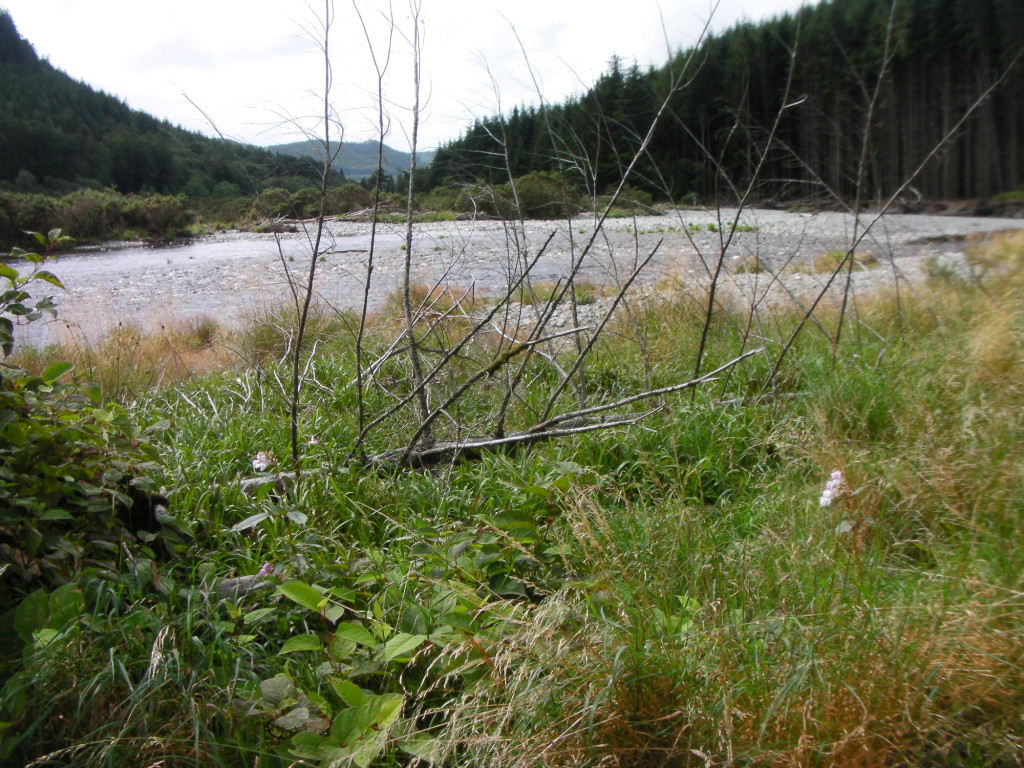 Due to the dying back of gorse we have however found small pockets of the plant that must have been missed last year .
I have found that when going back over previous covered ground that if you do find  a plant they are rarely alone so its worth spending a bit of time near the obvious flowering one to find others.
Because of the late second sweep this year I am hoping that one more trip up the river will do it this year.
Large areas that we cleared last year are almost free of Balsam but pockets do exist, and some a long way from the river bank.
On both sweeps this year we have found plants in full flower showing the importance of numerous visits .