Hi All, Finally a nice dry summer for Balsam clearance.

The picture above showing the difference from one sidecleared to the other dence Balsam.
So far this year we have had 2 sweeps of the Ystwyth
From the source at Pont-rhyd-y-groes to the foot bridge just above Llanilar.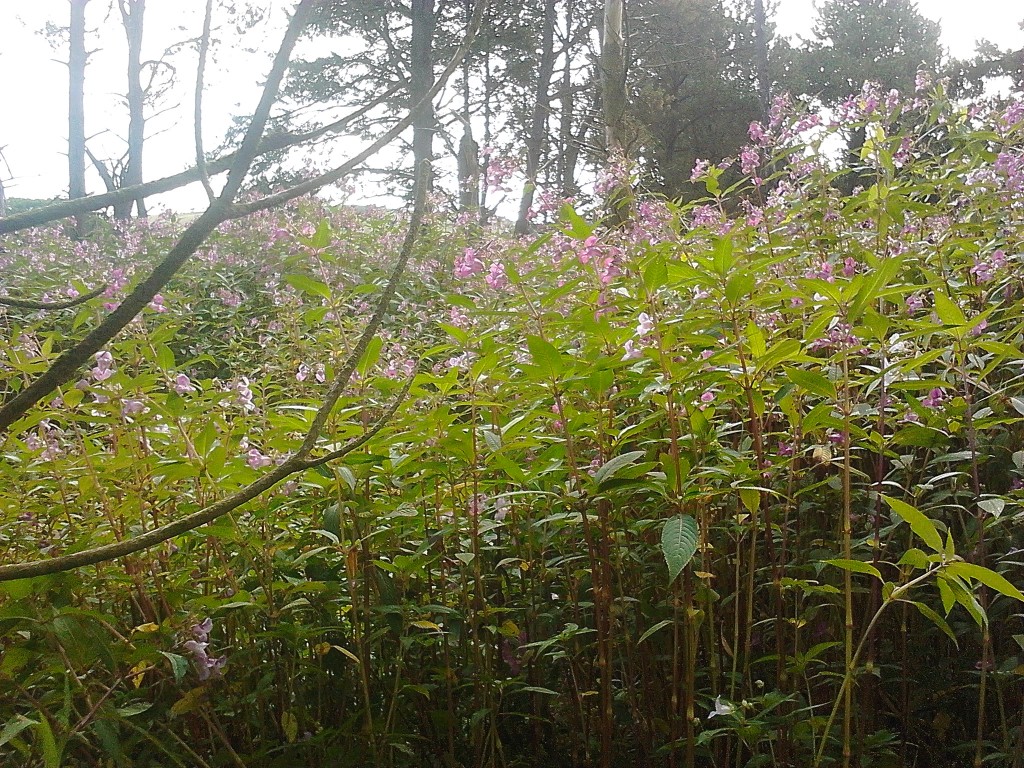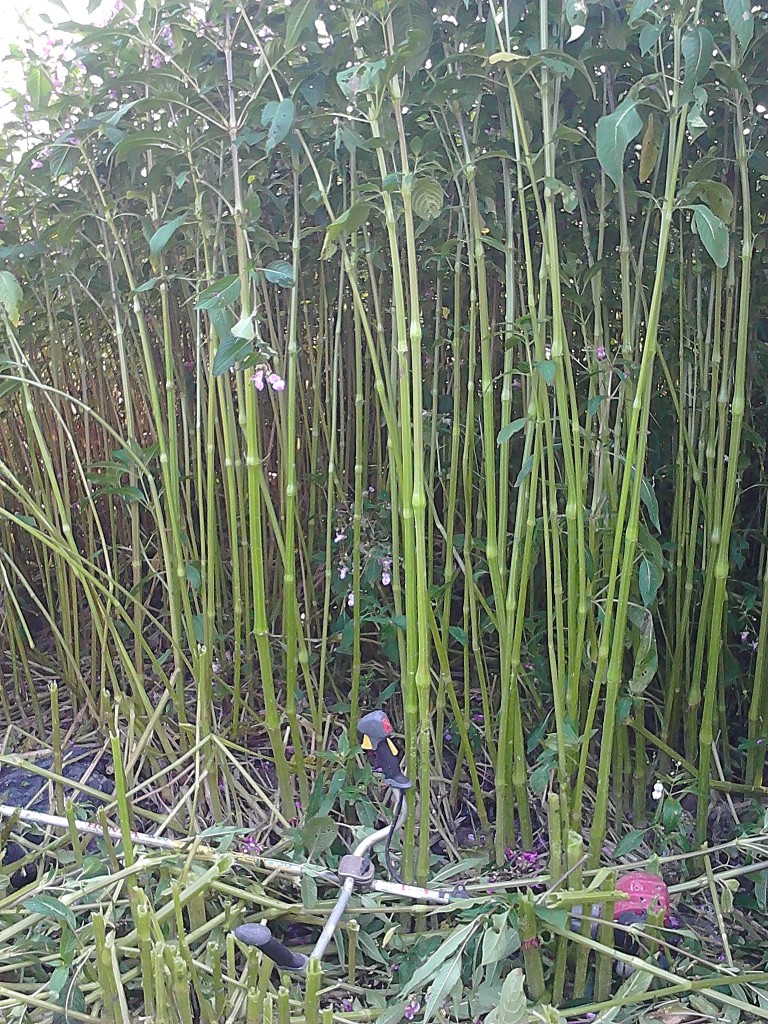 To give you a sense of scale this was the height and density of the Balsam last Year on the Ystwyth which had never been cleared before. (ABOVE)
Compared to the same site this year. (Below)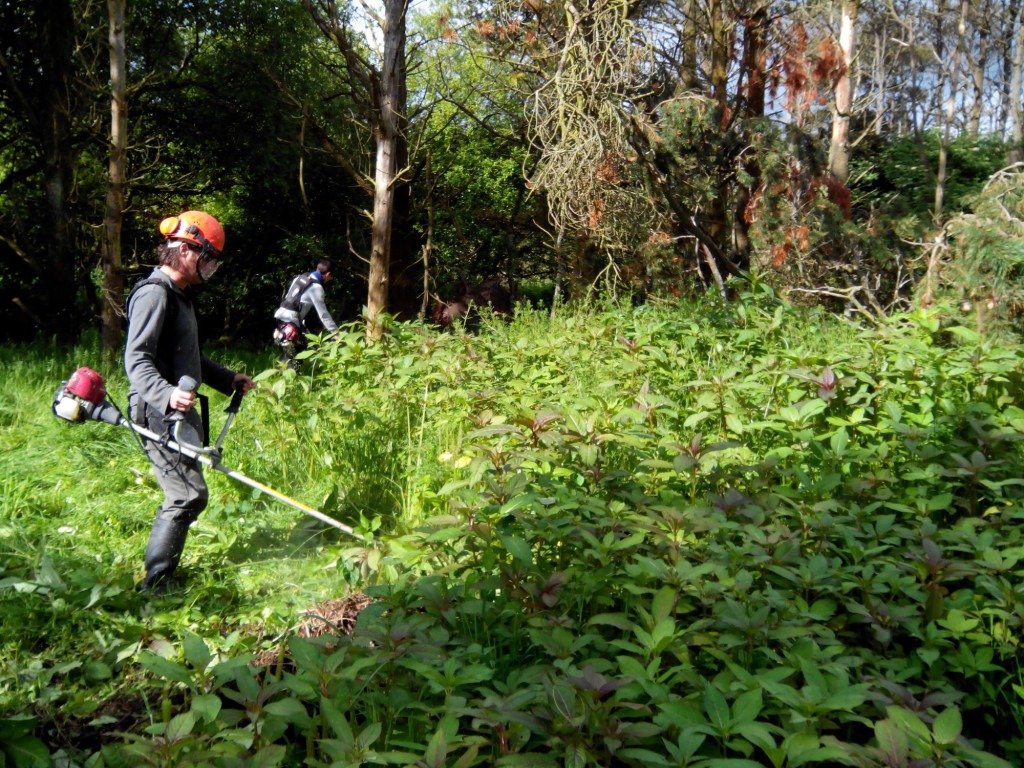 As you can see about the same amount but only half the height.
Very little Balsam was found on the upper reaches of the Ystwyth this year
But it does however still need a walk though because there are a few, even at the source which I have been hitting for four years now.
We have also managed two sweeps of the Rheidol this year from the power station up to two different sources.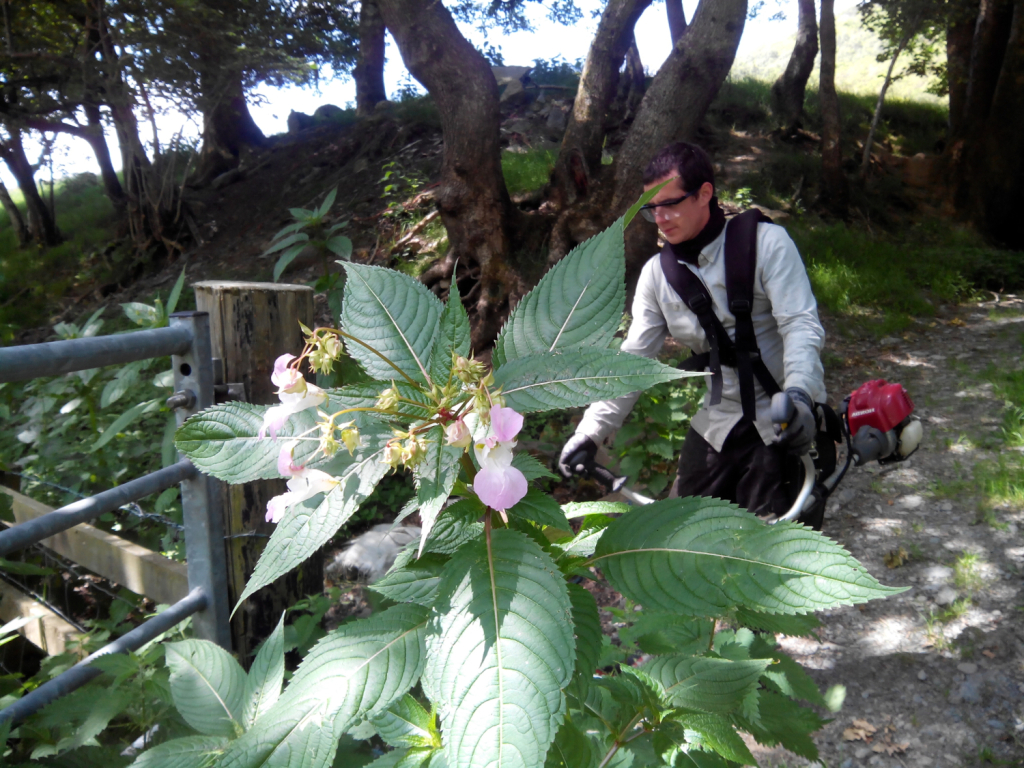 I bought another Honda 4 stroke strimmer this year bringing the total strimmer army to 9 . Although the 4 Hondas we have are the best and they are light and low on fuel.
The weather has made life a bit easier and  I have also noticed that the Balsam also prefers it wet which is good for us as we are considering if we should risk doing more work below the bridge in Llanilar within budget in the hope that we do not get a wet August and September with a growth spurt.
Best wishes
Thomas Taylor