Hi Thomas here again, it was been a while since my last blog due to the sheer amount of balsam down river.
Although the area above was dense with balsam it was however easy to clear compared to other areas due to lack of Gorse and brambles.
Our timing this year as been spot on as we have managed to clear the river all the way to Trawscoed after flowering and before any set seed on the 1st sweep.
We even managed to clear the steep bank ( see below).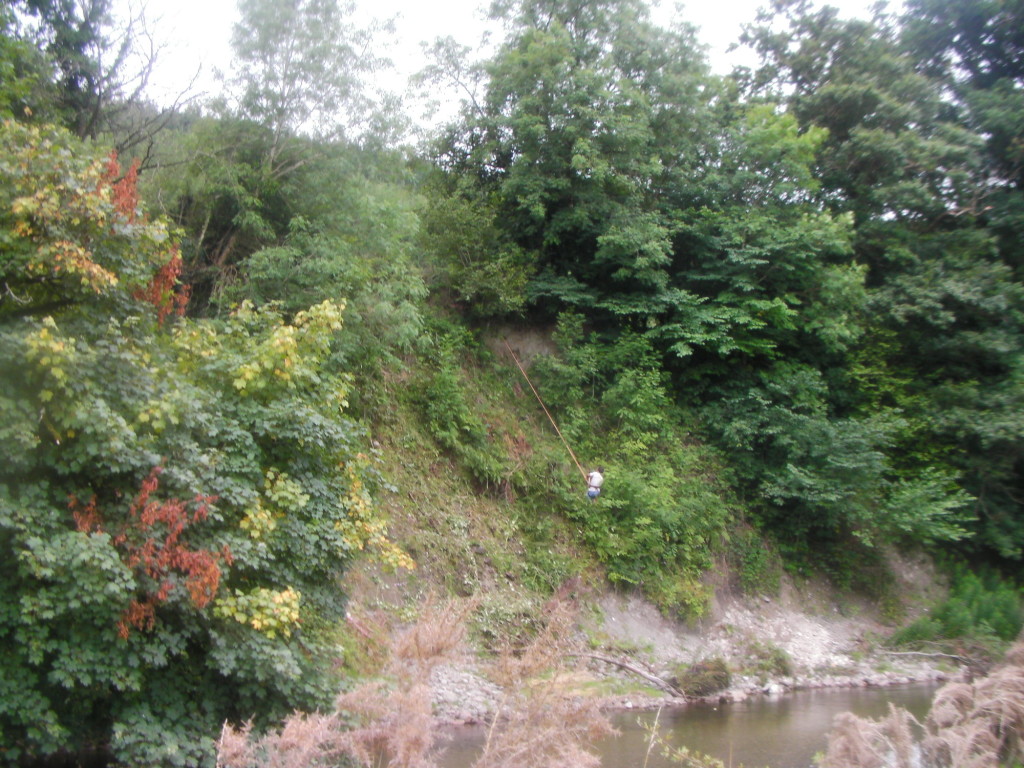 Tom.