Hi there, my name is Charlotte, and I work for the Countryside Council for Wales in our Aberystwyth office. I got interested in Himalayan Balsam last year after learning about the project Thomas is working on on the Ystwyth river, and I wanted to get involved. I drive past the Lovesgrove nature reserve on the Rheidol river every day, and have been watching Balsam quickly spreading there. Although Balsam is also present upstream, there is local interest in doing some control in the reserve. A local resident, Pat, got a group of people together last year to do some clearing. Although we pulled the plants quite late in the season (mid August), we did manage to clear a large patch, and we were keen to see whether there would be a difference this year.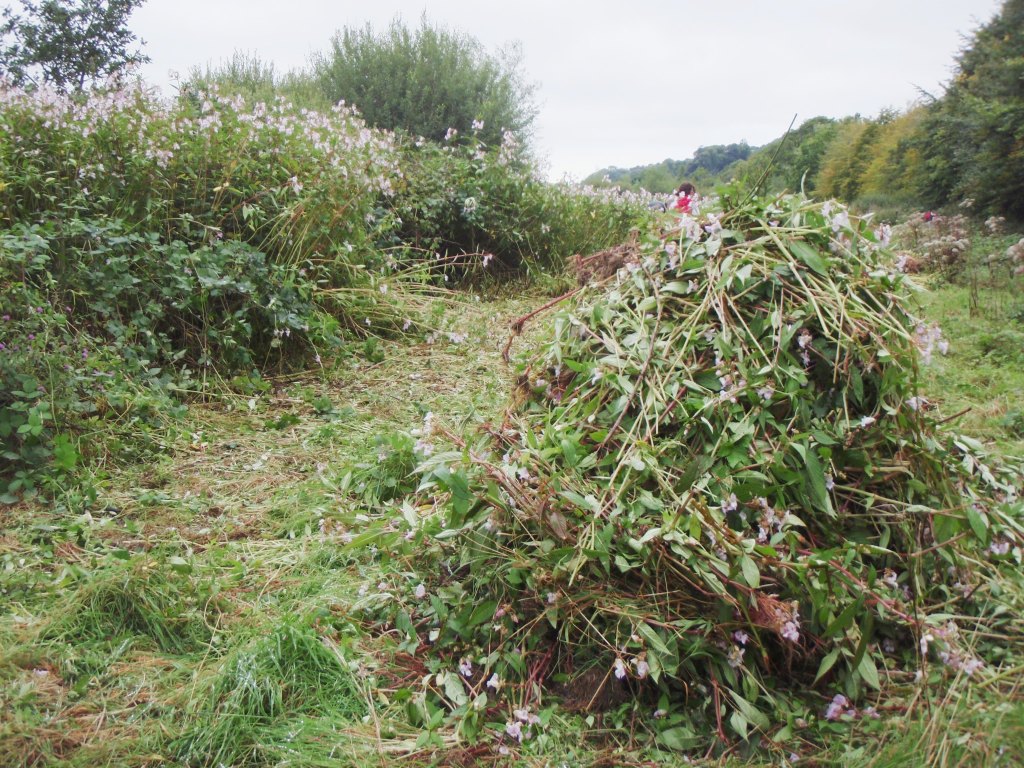 We went out again last week, and were really pleasantly surprised to see that the areas we cleared last year had considerably fewer plants growing, and the ones that were present were much less dense, many not yet flowering and only about knee-height. This was in sharp contrast to areas untouched last year.
So we set about clearing the same area again, by hand pulling. It was a much smaller task, although in some ways more difficult because we were pulling individual plants amongst bramble (including the hard-to-reach marginal areas not blitzed so thoroughly last year), instead of dense stands in the open.
We also had a volunteer, Andy, who came along with a brush-cutter, and he levelled a few dense stands along the water's edge further downstream. It will be interesting to see how well that has worked, when we come back next year. Because he was making sure to cut close to the ground (below the first node), he at times hit water and he looked very wet at the end of the day ☺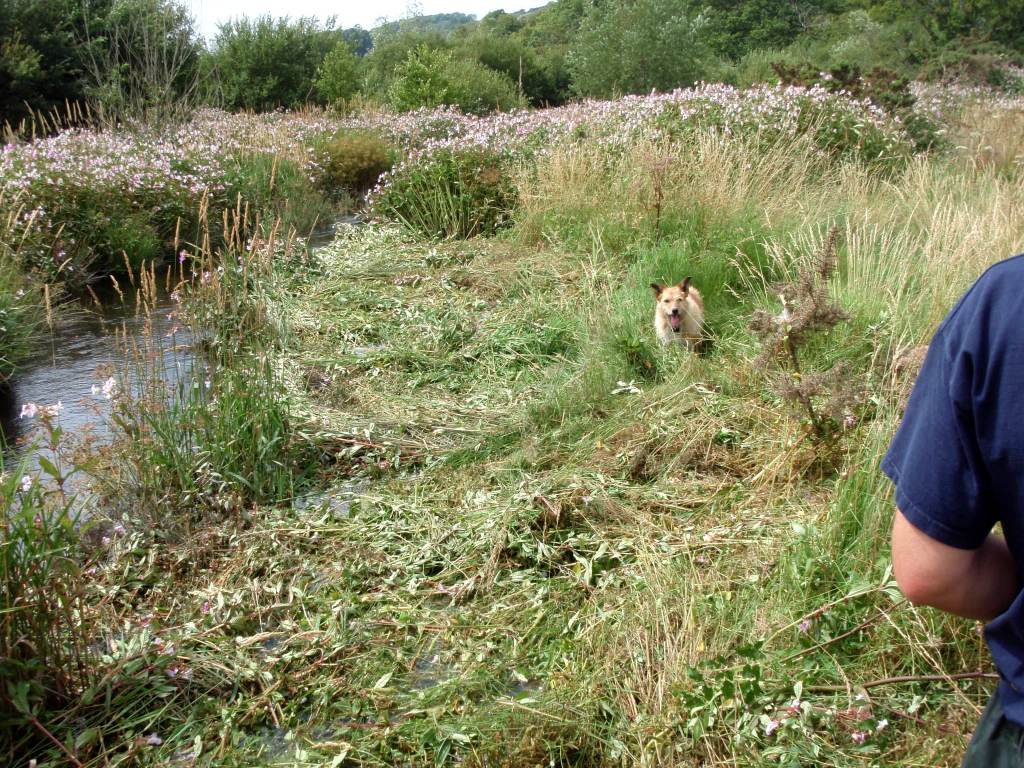 We are planning to go out again this week for a short session, and we may even do one last one in a week or two, so if anyone's interested in joining, please let me know by commenting on this blog.